Barry's
Military
Web
This is a photo of bombing Jap barracks in the
"Chin Hills" over Burma. If you look closely you may see
barracks in the hills. The bombs are incendiary.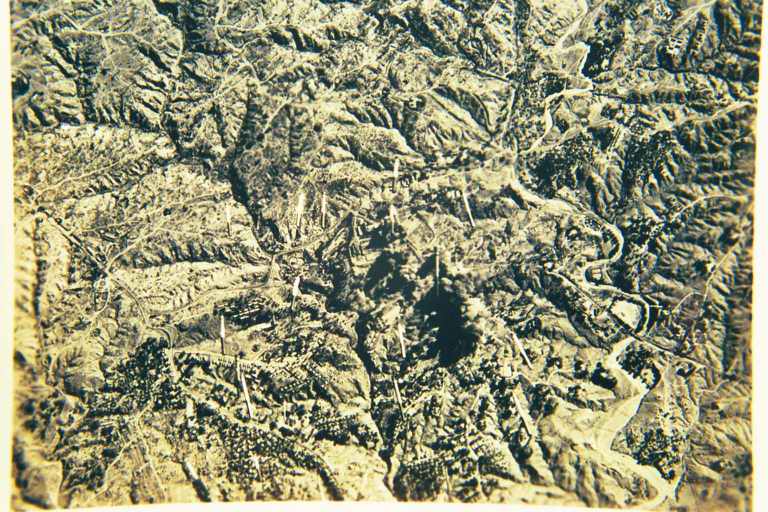 Dropping mines in the Irrawady River.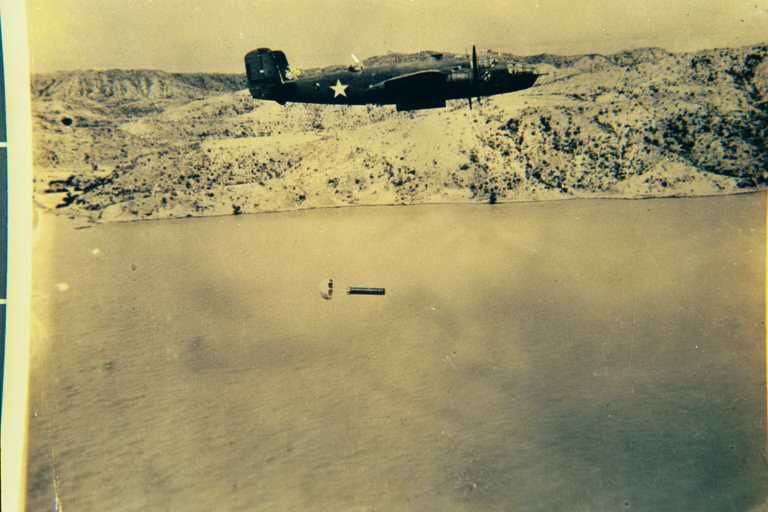 ---
"When you go home don't worry about what to tell your loved
ones and friends about service in Asia. No one will know where
you were, or where it is if you do. You are, and will remain
"The Forgotten Army" - Field Marshall the Viscount Slim -click for info

---

KOHIMA EPITAPH

"When you go home, tell them of us, and say for your tomorrow we gave our today"
In March 1944 the Japanese army had entered northwest Burma and eastern India - the British Empire Troops of 2,500 brave men held off 15,000 Japanese troops and prevented a disaster for the Allies as the Japanese army was to sweep through the plains of India. 1,378 headstones of these gallant British men now stand in the Kohima cemetery.
"The Burma Star Association" -click for info

---
Dad's is top turret gunner below , his gun barrel can be seen at bottom, smoke at end of bridge is from his 50 cal. Dad said he was shooting at an enemy soldier running on the other side of the bridge. It was a lucky day for that soldier , dad missed him.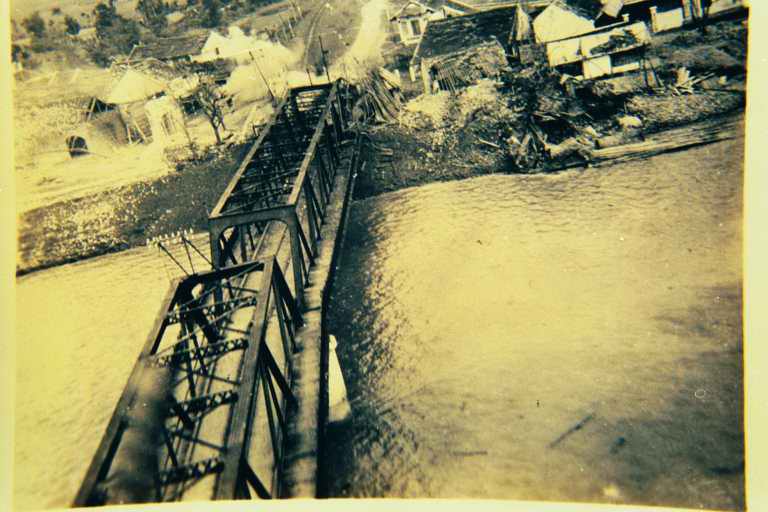 Previous
Aircraft page